About Charles C. Powers
Forty years of trial experience in all levels of civil litigation
Licensed in both Colorado and Florida
Trained with one of America's great trial lawyers of the twentieth century, Robert M. Montgomery, Esq., formerly of the firm of Montgomery, Lytal, Rieter, Denney and Searcy and later with Montgomery and Larmoyeux, both of West Palm Beach Florida.
Mr. Powers practiced law in South Fork, Colorado for 15 years, and currently practices from his office on his ranch high in the San Juan Mountains in Mineral County, Colorado
Offers area residents a level of litigation experience not otherwise available locally
Mr. Powers has handled complex litigation in numerous areas including primarily medical malpractice, but also including personal injury in general, defamation, unfair competition, insurance, construction and property litigation. He has tried many cases including with juries and non-jury matters in State and Federal courts in Florida and in Colorado.
Mr. Powers was lead trial counsel in the case of Bachelor Enterprises v Mineral County, winning at the trial level and setting precedent in public right of way law at the appellate level in Colorado. He has won cases against large landowners, the Forest Service and the United State Justice Department involving environmental law and land exchanges, as well as a precedent setting case in real property taxation in in Wason Ranch Corporation v. Mineral County.
Mr. Powers is passionate about representing his clients at the highest standard of the law while offering them access to the judicial system at an affordable price.
While actively practicing in a wide variety legal matters for the past fourty years, Mr. Powers has taken time to be active outside of the legal field. Mr. Powers is the chairman of the Mineral County Tourism Tax Panel, is Chairman and President of Creede Mining Heritage, Inc. a 503(c) historic preservation foundation, past President of the Mineral County Chamber of Commerce and served as a board member of the Creede Repertory Theatre.
---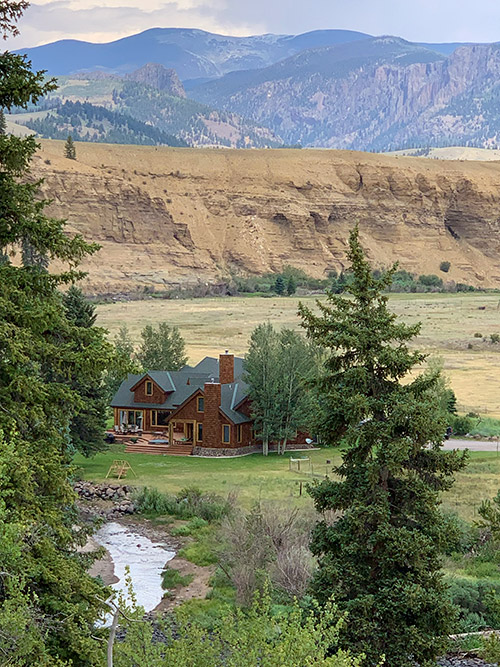 I. Experience
I have forty years experience primarily as a litigator in all aspects of civil litigation at a high level of complexity in the States of Florida and Colorado and pro hoc viche in Tennessee and California. I have tried dozens of cases, including many jury trials in State and Federal Courts. I have represented a wide variety of clients over a diverse waterfront of the law. The unifying principal has been to effectively and efficiently achieve justice for clients in need.
II. Employment History:
A. Howell, Kirby, Montgomery Diato and Dean, PA
1977- 1978
2139 Palm Beach Lakes Blvd.
West Palm Beach, Florida
When I began with this firm, it was the largest insurance defense firm in Florida with offices throughout the state. I was privileged to begin the practice of law in the West Palm Beach office as clerk for Robert M. Montgomery.
B. Montgomery, Lytal, Reiter, Denny and Searcy, PA
Partner 1978-1983
Mr. Montgomery broke away from the Howell, Kirby Firm in 1978 and established a completely plaintiff oriented firm, which went on to be one of the most successful Plaintiffs' firms in America. I worked for Mr. Montgomery as his associate on his first Plaintiff's case, winning at that time one of the largest verdicts in the State. As the years progressed we worked on many cases including his first medical malpractice ten million dollar verdict. In that case, the hospital was unable to produce the x-rays of our client, an ER patient with a broken neck. That case set a precedent that an inference of negligence can be drawn from failure of a party to be able to produce documents or records under their control that should otherwise be available. That principal was eventually codified as Federal Rule of Civil Procedure 37 and the civil rules of most states in the union
C. Charles C. Powers, Attorney at Law, P.A.
Private practice of Law 1984-1996 exclusively in Florida
I won cases for plaintiffs injured by medical malpractice and for physicians on staff privileges cases in Florida and pro hoc viche in Tennessee. The Physician privileges cases gained national attention. I was also responsible for setting precedent, which later inspired the Florida Legislature to pass a statute providing that a witness has a claim for damages for retribution by and employer for testimony by the employee under subpoena.
Also in this period I represented one of the pioneer home school families in Florida who were being prosecuted by the States Attorney on behalf of the Public school system for failing to enroll her children in a state approved school. We set up a home school group of similar families that satisfied the statutes in that were in effect at that time and defeated the claims of the State. The matter garnered a great deal of media attention at the time and set the model for Florida home school families going forward.
D. Montgomery and Larmoyeux, PA
1996-1998
During this period Mr. Montgomery was lead counsel on behalf of the state of Florida against the tobacco industry winning an $11 billion dollar settlement to reimburse for increased Medicaid payments caused by side effects of smoking.
E. Charles C. Powers, Attorney at Law, LLC.
Solo Private Practice of Law, 1998-present exclusively in Colorado.
During this time I handled construction litigation, personal injury, real property, and easement issue litigation, federal land exchange disputes and represented developers and oil and gas drilling companies and set precedent in public road law as well as ad velorum taxation.
F. Antlers Rio Grande Lodge, Inc.
Co-Owner with his wife Patricia Powers of this resort property in the San Juan Mountains of Southern Colorado.
1996-present
III: Credentials:
A. Admissions to the Bar:
Colorado 1976
Florida 1977
No disciplinary actions
B. Courts:
Admitted to the United States District Courts for the District of Colorado, Southern and Middle Districts of Florida and the 11th Circuit Court of Appeals.
C. Peer Reviewed rating:
Rated "Preeminent" by Martindale-Hubble; the leading peer reviewed rating service for lawyers.
Board Certified in Civil Trial Practice and personal Injury and Wrongful Death in Florida 1983-1998
IV. Academic background:
A. Juris Doctor 1972
School of Law
Denver University
Denver, Colorado
B. Bachelor International Political Science 1972
American University, School of International Service
American University
Washington, DC
V. Other positions
Chairman of the Mineral County Tourism Tax Panel
Past President of the Creede-Mineral County Chamber of Commerce
Past member of the board of Creede Repertory Theatre
Chairman and President Creede Mining Heritage, Inc. a 503(c) historic preservation foundation, which has acquired and restored historic structures and sites in Mineral County for public use and benefit.
VI. Reported cases:
San Luis Valley Ecosystem Council v. U.S. Fish and Wildlife Service, 657 F. Supp. 2d 1233 (D. Colo. 2009)
Allen v. Nickerson, 155 P. 3d 595 (Div. 2 2006) Court of Appeals of Colorado.
Cardona v. Gutierrez, 15 Fla. L. Weekly D 1343, 562 So. 2d 766 (4 Dist. 1990).
Hospital Corp. of Lake Worth v. Romaguera, 11 Fla. L. Weekly 1998, 511 So. 2d 559 (4 Dist. 198)